"The aim is to become the most attractive provider of tram-integrated operations and services on the international market."
Innovation Phases for Co-Creating Future on Rails Impact

Innovation phases guide our developments for the coming years. The phases accelerate ecosystem development inline with the center of the Finnish National Transport Growth Program (2018-2022). That is, boosting industry development, business-driven growth and export as a result of collaboration between the private and public sectors and research. These goals are are more specifically as follows.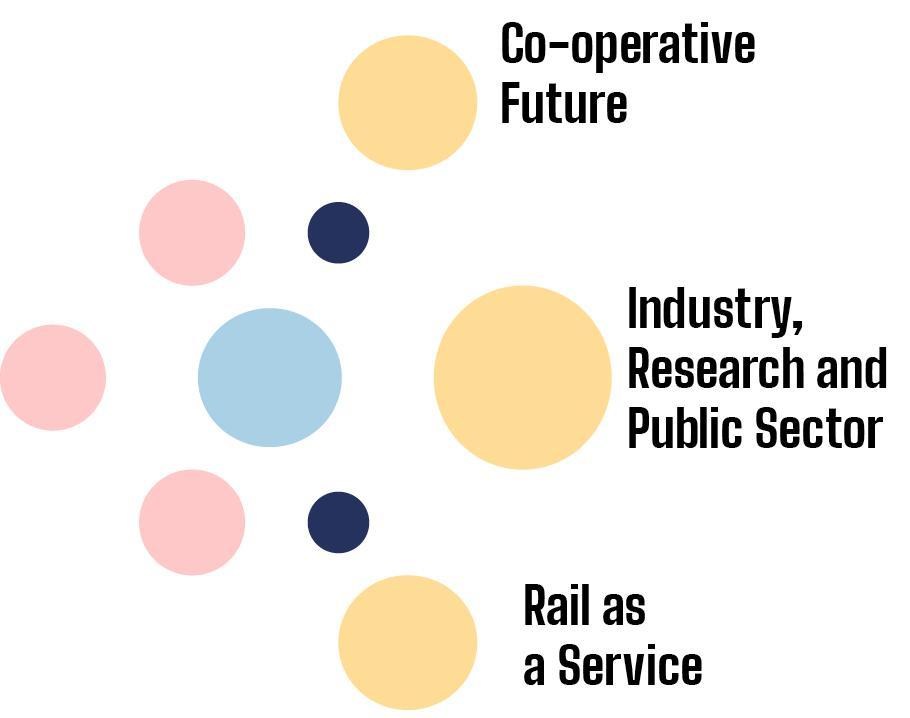 "SmartRail Ecosystem aims at customer-centric sustainable mobility services to make everyday life smoother for the passengers"
Strategic Rails Scenario for Achieving the Goals


SmartRail Vehicles as in technologically superiour trams.


SmartRail Environments as in integrated contextual awareness systems and user-centred solutions.


Smart Mobility Services and Systems as in smart city mobility offering.


The three goals are illustrated in the Co-creation Ecosystem Railsmap found below.